Pia Film Festival 2006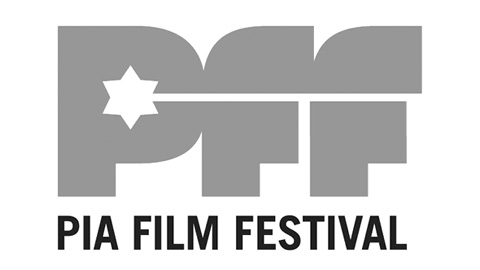 The Pia Film Festival's 28th edition wrapped up mid-July 2006 in a hot and humid Tokyo. PFF, subsidized by its parent organization Pia Company, a big publishing and ticketbooking house, has supported this festival from its humble beginning. PFF has grown to be one of the most important channels of nurturing new talent for Japanese cinema.
Pia films, both in the competition program and the ones produced with the help of Pia scholarships for the competition winners, have always been strong in the depiction of human feelings and relationships, which are brought into light through slight nuances of image composition, understated acting and soundtrack. This year was no exception to that style. The Audience Award winner Single, directed by Kazuhito Nakae is a typical PFF relationship film, although this time, like someone from the audience said during the Q&A, a 25-year old guy making a film about a 35-year old man and his relationship with his son in a very mature way is amazing. The protagonist, a businessman, has to start taking care of his teenage son, whom he has never actually met. The son is a result of the man's affair with the boy's mother during the protagonist's university days. Now the mother has died, and her relatives ask the businessman to let the son live with him for a year. The eternal bachelor has to change his life around, and to find ways to communicate with his son. The son is similarly awkward in this new situation. But gradually some steps in human contact are achieved. All this is shown through very simple, domestic situations, like dinners, the protagonist going to meet the boy's teacher, and so on.
This year the Grand Prix went to a female director. Madoka Kumagai is to follow in the footsteps of a former PFF scholarship receiver Naoko Okigami, and certainly Hakko -fermentation- builds a picture of the loneliness and frustration of a young stay-at-home mom in an interesting way. The young woman is neglected by her husband, who is more interested in hanging with his work colleagues than solving his wife's childrearing problems. She puts her frustration into buying food from the local supermarket, letting it rot, and then writing complaint letters to the supermarket. She starts suspecting that a neighbor's body is rotting somewhere in the building. Kumagai's previous film, Making Rolled Cabbages, was screened last year at PFF competition series, and these two films show the director's ability to depict women's feelings through such mundane "feminine" objects as food.
Besides handling domestic relationships, a couple of the competition directors used foreigners as actors in their films. Catchball with Nicole has Yuji, a young student, and his sister living together, their peaceful life disturbed by a gaijin from hell, a pompous Canadian, who got to know Yuji's sister when she was living as an exchange student in Canada. Nicole has noticed that he is in love with her, and has come to Japan to look for her, without any prior notice. She is not as delighted about Nicole, as she has a Japanese boyfriend now. So it falls up to Yuji to entertain Nicole. The film culminates into a comedy of errors, when everybody and their best friend ends up in the same apartment and misunderstandings follow each other, with Nicole as a sort of catalyst for the events. In the end Yuji realises that perhaps Nicole hasn't been such an awful guest as he initally thought.
Shota Hirasawa's Immeasurable Mystic Book, which took home two sponsor awards plus a Jury Special Award, has two Finns playing scientists, who are on a mystic island. In this film, which copies a nature documentary form, the scientists find a number of weird plants and animals on the island, including Lunar Eaters, plants that seem to get their energy from the moon. All these weird creatures were created through computer graphics. Although this project could have been done in the humorous mockumentary style of, say, Ski Jumping Pairs, the film is actually a serious and quite beautiful homage to - in this case imaginary - nature. Hirasawa may well find his place at some anime studio, as he seems have a keen eye for the fantastical.
Since last year's winner was a documentary film, I was actually waiting for several docs to show up in the competition section. Besides the above-mentioned documentary-form fantasy, there seemed to be one such film. Yosuke Kimura's Kuromori Kabuki: My Legacy to You looks like a straight recording of a regional kabuki theater and a portrait of some of the men involved in it. One of these actors first quits the theater and subsequently finds out he has cancer. Another decides to come back to the village and the theater after attempting a life in Tokyo as a normal salaryman. I felt cheated to discover in the Q&A that these two people's destinies are fictional, although the actual kabuki theater exists in the director's childhood village in Yamagata Prefecture and these two men have acted in it. In a way this sounds like lazy documentary filmmaking, as I am sure some of the kabuki group members' or the villagers' lives would have offered plenty of drama for a documentary, if the director had only set out to find it.
One special mention-awarded film was Hanafusa by Hirokazu Kai. It comes across as a filmed stage play, with only three actors appearing in the same apartment. One of these is a young man who comes to visit his ex-girlfriend. The third person is the ex's sister. There are interesting things going on with the depiction of spatiality, with people leaving the frame for lengths of time, and then re-appearing.
Masahide Ichii's film Dog Days Dream (Hayabusa) has a little bit of Aki Kaurismäki in it. It follows the exploits of a poor couple, the man earning his living by collecting newspapers for recycling, the woman working in a barbeque restaurant. Their poverty is visualized through them not having an air conditioner and trying to make it through the late-summer heat. Their relationship becomes strained because of the eternal lack of money and the lousy jobs they have to keep to eke out a living. The film culminates in a very funny scene with the husband (a spoiler follows!) stealing a cooler from the hospital, where he ends up because of a car accident. The film was also one of the Special Award winners, and went on to be shown at the Vancouver Film Festival.
Similar common-man humor can be found in Takatsugu Naitoh's film Midnight Pigskin Wolf. A country boy likes fishing, and one day catches, not a fish, but a leather jacket with a bunch of money in its pocket. Since his foster mother likes to hide things like needles in his food, the boy keeps the money and splits for Tokyo, where he, of course, gets robbed of the money but finds a girl. The director used to write scripts for the Japanese two-man stand-up comedy form called manzai, which has experienced something of a renaissance lately through an influx of young talent.
Hiroaki Yusa's Blink (Madataki) is made up of a series of wonderful shots of fields, plants, insects, and is a truly beautiful film to watch. The story follows three characters: a little girl riding a bus to the hospital where her mother is giving birth, an old man taking a trip back to the same hospital after visiting the ruins of his old home, and a schoolboy bullied by his classmates. The little girl and the old man are nicely connected while waiting for the bus and sharing the ride, but the schoolboy remains on the outside. Perhaps the director should have left him out completely and just concentrated on the old man and the girl.
Special Screenings
Other sections of the festival included the screening of Junichi Yagi's new film The Cat's Whiskers (Neko no Hige). Yagi used to work as an assistant for Takeshi Kitano, Shunichi Nagasaki and Masato Harada, and has previously directed one film, Watching the Detective. The Cat's Whiskers is about a man and a woman, who both have former partners, and the troubles in their relationship.
Another Japanese premiere was Sion Sono's Noriko's Dinner Table (Noriko no Shokutaku), which won an International Federation of Film Societies Special Award last year at Karlovy Vary. The film is related to Sono's previous film Suicide Club both thematically - both films are about alienation within contemporary society - and directly, as there is a scene of one the characters showing another security camera footage of 54 schoolgirls jumping under the train - Suicide Club's most memorable scene. The premise of Noriko's Dinner Table concerns a teenage girl, Noriko, who runs away from home for Tokyo, where she hooks up with her internet friend Kumiko, who seems to have a perfect family. This, however, is mere pretense, as she is actually involved in a rental family service, which Noriko also joins. Meanwhile Noriko's father heads for Tokyo to look for his daughter, and runs into the same rental family business. Finally, father and daughter meet, not as father and daughter, but as customer and provider. Sono certainly has interesting ideas about the contemporary nature of familial ties, and their position in our lives, although the film starts to disintegrate towards the end.
PFF also invited former scholarship winners to program their favorite films. Naoko Ogigami, whose latest film, Kamome Diner, filmed on location in Finland, has become an art cinema theater hit in Japan, selected Teinosuke Kinugasa's A Page of Madness (Kurutta Ichipeiji), the 1926 classic experimental film, and Kenji Uchida programmed Yuzo Kawashima's Shinagawa Path (1957) to those looking for delightful cinematic entertainment at its best.
Director-screenwriter co-work continued
The Soup One Morning (Aru Asa Supu wa) was the winner of the 2004 PIA Grand Prix and created as a collaboration by director Izumi Takahashi and actor Hiromasa Hirosue, who also received the PFF Runner-Up Award with Sayonara Sayo-nara in 2004. The two filmmakers used to work in a theater, making short films together at the same time. They have continued collaborating, with Takahashi screenwriting and Hirosue directing and acting. PFF screened two of their films, the scholarship film Fourteen (Juyonsai), done in 35mm film, and The Lost Hum (Hanauta Dorobo), filmed in digital video.
Fourteen concerns a group of people connected via teacher-student relationships. Ryo is a homeroom teacher to a group of 14-year olds. She herself lived through a traumatic period at the same age: she attacked her teacher while being questioned about smoking in the school grounds. Now Ryo has to deal with students of the same age in the role of their teacher. Ryo's childhood schoolmate, Koichi (played by Hirosue himself) teaches piano to another 14-year old. Violence is the underlying current in all relationships of the film, be it student-teacher, parent-child or tutor-pupil. The film masterfully captures these relationships, and weaves the groups of 14-year olds and the adults related to their life into a tight net of cause and effect, proving what a skillful screenwriter Takahashi is.
The Lost Hum, which received the NETPAC Award at the Rotterdam Film Festival, is another film by the duo with an interesting premise. A man has murdered his friend's wife, and is punished by the victim's family by being shut in an apartment. An webpage gives away his address, and soon the apartment is visited by several people, who all have their own weird reasons for visiting: some try to find the truth about the reasons of the murder, a woman tries to convert the murderer to her religion, and a group of young people visits him just out of curiosity and to take photos with him on their mobile phones. This long scene, which starts as the young people walking from Shinjuku station to the apartment, was done through improvisation, with no dialogue script. Hirosue, who acts the role of the murderer, again proves to have a habitus suitable for these kind of roles. The Takahashi-Hirosue co-operation will hopefully continue, as they might be two of the most interesting Japanese filmmakers of this decade. The Directors Guild of Japan at least seems to think so, as they gave the 45th Shinjin-Sho New Director Award to the duo for The Soup, One Morning - the first time in the Guild's history that the prize went to indie filmmakers.
And the other fests
As PFF continues doing the fine work it has chosen to do, other Japanese festivals are having mixed fates. The big news among those interested in Japanese cinema has been the announced change of profile of the Tokyo International Film Festival, from a pure film festival into a "content" festival. This fall's TIFF will provide a foretaste of this policy, as the festival will have a third location besides Shibuya's Bunkamura and Roppongi Hills, that of the electric town Akihabara, where different events related to the content industry are to occur. Still, this year had its fair share of films as well. Opening screening is Clint Eastwood's Iwo Jima film Flags of Our Fathers, and the festival closes with Kon Ichikawa's Masters of Inugami Garden (Inugamike no Ichizoku). Ichikawa will be the festival's third receiver of the Akira Kurosawa Award, and several of his films will be screened in a retrospect. One of the most interesting screenings will very likely be Satoshi Kon's new anime Paprika, which premiered at Venice in September, and screens in TIFF's Animecs portion of the program.
The saddest news at the moment is the ending of the Yubari International Fantastic Film Festival. Yubari City, which was hit hard by the ending of the bubble period, went bankrupt this summer, and announced that they are no longer able to support the festival. Yubari has been a strong and friendly festival with an authentic local flavor, and an eye for finding the interesting around horror, fantasy and similar genres, so the demise of the festival represents a true loss. [Update: after lying dormant for a year, the festival was revived in slimmed down form in 2008. See the report by Tom Mes.]
Other new festivals are striving for the new field of digital cinema. The fourth edition of SKIP Cinema Festival took place during the month of July in Kawaguchi, a suburban part of the Tokyo Metropolitan area. Kawaguchi houses, amongst other audiovisual centers, the NHK Archives, where the audience can watch old NHK programs in video booths. The festival screens both international digital cinema, and domestic short digital films. This year's jury award went for the Chinese film The Contract by Lu Xuechang.
Another kind of new festival is CineCity Festival, which involves a lot of the same people that used to work at the now defunct TIFF Fantastic Film Festival. CineCity's focus is on digital cinema as well, though rumor goes that it might concentrate on short films. This festival takes place in late November.