Tomu Uchida at Tokyo FILMeX 2004
published

28 February 2005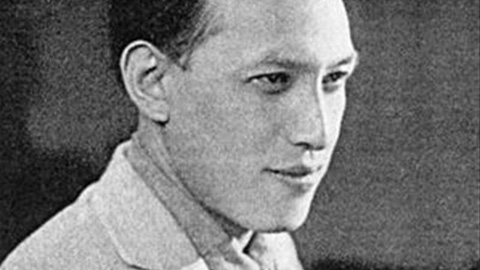 Even for those who think they've seen everything that cinema around the world has to offer, Tokyo's marvelous FILMeX festival, now in its fifth year, is always an eye-opener. Coming at the end of the year, it still manages to whip up enough surprises to catch even the most jaded of movie buffs off guard, an adequate payoff for those Tokyo-based journos still reeling from the gruelling annual non-event of the Tokyo International Film Festival.
FILMeX's small but select program always offers up new discoveries. 2002 saw a focus on Russian films from the 1960s. 2003 opened a window on the virtually unknown world of Iranian cinema prior to the 1976 Islamic Revolution, as well as reawakening audiences to the forgotten master of pre-war Japanese cinema, Hiroshi Shimizu. 2004 offered perhaps the best line-up to date.
By eschewing more obvious commercial territory, FILMeX is an ample reminder of the sheer wealth and diversity of feature films being produced around the world, and of the different forms and focuses lying outside of the dominant arena of English-language film culture. It is a fact that visitors to the city in November and more of Tokyo's international community should be reminded of, given that all of the films shown at the festival played with English subtitles. Where else in the world can one see such diverse works as Nidhil Advani's chirpy Bollywood musical Tomorrow May Not Be (Kal Ho Naa Ho), the haunting Korean thriller Spider Forest (Geo-mi-soop) from director Song Il-gon, or Hong Kong director Johnny To's ode to judo Throw Down screened alongside a special retrospective of the obscure Hungarian experimental director Body Gabor?
This year, movies based in wild, threatening landscapes and populated with amateur casts seemed to be the dominant trend in the programming. This was amply summed up by the two Japanese films screened, works which offered up more balls and intelligence than anything else the nation turned out last year, reassuring those of a more cynical nature that the local industry is still capable of turning out works of considerable power and coherence.
Go Shibata's Late Bloomer, a daringly experimental story of a homicidal cerebral palsy sufferer, divided audiences but dumbfounded this particular writer with its complete synergy of form and content. Meanwhile, Akihiko Shiota's much-anticipated Canary, about a young boy removed from the Aum-like religious cult where he was brought up who escapes from care back into normal society, extrapolated the ideas and concerns manifested in his earlier works (especially Harmful Insect) into even more intriguing, albeit terrifying, territory.
Children were also the focus of two of the stronger films in Competition, both from Iran. Stray Dogs (Sag-haye Velgard), another eye-opening offering from the remarkably talented Makhmalbaf filmmaking family (director Marziyeh Meshkini is Mohsen Makhmalbaf's wife) painted a surreal portrait of the lives of a young brother and sister effectively orphaned in post-Taliban Afghanistan after both parents have been thrown in jail. Bahman Ghobadi's Turtles Can Fly (Lakposhtha Ham Parvaz Mikonand) focused on a community of ragged children living in the Kurdish area of Iraq, a terrain strewn with landmines, just days before the US launches its attempt to topple Saddam Hussein. With its nail-biting final sequences, Turtles Can Fly picked up both the Special Jury Prize and the Audience Award.
In the end, the Thai film Tropical Malady (Sud Pralad) directed by Apichatpong Weerasethakul was awarded the Grand Prize by a jury consisting of Donald Richie, Korean actress Moon So-ri (Oasis), James Quandt of the Cinematheque Ontario, former director of the Rotterdam Film Festival Simon Field, and the esteemed Japanese documentary maker Sumiko Haneda.
Competitions aside, FILMeX does offer one further area of especial interest to those more specifically interested in Japanese film history, in that for the past two years it has offered up a Special Program refocusing the spotlight on individual directors from Japanese cinema's glorious past that might otherwise have slipped from public consciousness.
In 2003 it was the works of Hiroshi Shimizu. This year it was the turn of Tomu Uchida, who whilst by no means neglected in his own country (his Musashi Miyamoto samurai films from the early 1960s are fondly remembered), is hardly a name overseas, unless mentioned in connection with his oft-cited, but largely unseen 1939 film Earth (Tsuchi).
Whilst last year's Shimizu focus shed fresh light on a forgotten master of a singular style and vision, it was perhaps harder to trace common ground between the 13 works screened in this Uchida program. But as Richie himself writes in the festival catalogue, it is precisely this disparate scattering of styles and subject matter that has kept Uchida's name from auteurist-obsessed film historians in the past.
Born 1898, Uchida began his career as an actor before making his directorial debut with Officer Konishi (Ah, Konishi-junsa) in 1922, co-directed with A Page of Madness's Teinosuke Kinugasa. True to the period, he produced literally dozens of films during the silent and early talkie period leading up to the war, though how many of these still survive is unclear. In 1945, the left-leaning director traveled to the formerly Japanese-occupied area of Manchuria in China to join the Manchuria Film Association, or Man'ei, and was not to return for ten years. One can only guess what happened during this time, but fortunately he came back to Japan to create a significant and diverse body of works right up to the 1971 film Swords of Death (Shinken Shobu).
FILMeX's selection lay for the most part within this second part of his career, so without further ado, let's take a look at the eclectic output of this oft-overlooked artist. [JS]
The Police Officer (Keisatsukan, 1933)
Cast

Eiji NAKANO, Isamu KOSUGI, Taisuke MATSUMOTO, Shizuko MORI, Tamako KATSURA

During a random road-check, rookie police officer Itami (Kosugi) is reacquainted with his old high school buddy Tetsuo Tomioka (Nakano), who is travelling back to Tokyo from a day at the golf range. Over the years, the two have taken radically different paths through life. Itami dropped out of school due to family pressures and, unable to face his peers, made a complete break from his past, fortunately finding a strong father figure in the form of Sergeant Miyabe (Matsumoto) to guide him into his new post at the police station. The son of a wealthy businessman, Tetsuo's personality problems with his own father deterred him from moving into the family enterprise. He now leads a life of leisure, spending his free time playing golf, and apparently funding his frivolous lifestyle by way of a monthly allowance.
As the two rekindle their friendship over the following days, Itami is confused by Tetsuo's inability to talk freely about certain personal information, such as where he lives. Then one night Itami's mentor Miyabe is critically wounded after being called out to a bank raid. The crooks escape into the night, but not before one is wounded and leaves his fingerprints on Miyabe's sword. The next time Itami meets Tetsuo, his friend appears to be limping badly.
This gripping silent work can't really be said to break any new narrative ground. The story is instantly familiar from scores of similar movies from America that would already have been known to viewers at the time, and aside from the fact that the policemen all carry swords and the women characters wear kimonos, there's not much to tie this down to an intrinsically Japanese landscape. In keeping with its modernist veneer, stylistically it looks remarkably fresh, full of gripping chases and tense scenes of Itami trailing his mysterious friend, and a wonderful sequence of superimposed fishnets zooming in and out on top of overhead shots of the city streets as the police narrow down their search for the bank robbers.
Isamu Kosugi, the young actor who plays Itami, made regular appearances in Uchida's films, beginning with the Nikkatsu film Kyoso Mikkakan [trans: 3 Day Race] in 1927. He also appeared in the director's best-known work of the pre-war period, Earth, and much later in Twilight Saloon. After the war, Kosugi also turned to directing himself, debuting with Hanayome Senshu [trans: Bride player] in 1948 for Toyoku and later joining the newly reformed Nikkatsu studios in 1956 with Jigoku no Hatoba [trans: Hell jetty], after which he turned out scores of program pictures for the studio such as the Keiji Monogatari [trans: Detective Story] series in 1960-61 and Kido Sosa-Han [trans: Manoeuvre search squad] in 1961-63.
One of the highpoints of the week, Uchida's stylish silent work played with a progressive live jazz score courtesy of internationally renowned Yoshihide Otomo and his New Jazz Ensemble. Otomo also contributed the film score to the festival's Opening Film, Akihiko Shiota's Canary. [JS]
A Bloody Spear at Mt. Fuji (Chiyari Fuji, 1955)
Cast

Chiezo KATAOKA, Ryunosuke TSUKIGATA, Chizuru KITAGAWA, Yuriko TASHIRO, Motoharu UEKI, Daisuke KATO, Eitaro SHINDO

Uchida's comeback film after a 14-year absence from Japanese cinema (having remained in Manchuria long after Japan announced defeat in WWII), this remake of a 1927 Kintaro Inoue film was originally intended for Hiroshi Shimizu to helm. A virtual supergroup including Shimizu, Ozu, Mizoguchi and Daisuke Ito all assisted Uchida in making this production. The result is a crowd-pleasing, light-hearted samurai "road movie" with a surprisingly dark finale.
Young samurai Kojuro makes the journey to Edo along the Tokaido road, accompanied by his spear-carrier Gonpachi (Toei vet Chiezo Kataoka) and his servant Genta, both loyal to a fault. A little boy convinces gruff Gonpachi to let him tag along and learn the way of the spear (their scenes together certainly recall Shimizu's famous talent with child actors). Other colourful characters join the trip as well, such as a destitute-looking man carrying a lot of money, a tattoo-covered thief, and a blind masseur. While playing like an ensemble film, much of the drama and comedy comes from the dynamic between Kojuro, Gonpachi and Genta. Throughout the film, Kojuro, who has a weakness for alcohol, treats Genta and Gonpachi more as companions than underlings. Uchida's liberal beliefs are made clear through Kojuro's monologue about the outmoded bushido codes, raising the ire of a group of samurai who are disgusted at his familiarity with his servant. It is here that the film takes an abrupt turn into tragedy and the titular weapon becomes bloody.
The final battle manages to be stagy yet powerful at the same time. Viewers expecting virtuoso choreography may be disappointed - swords obviously miss their mark, with actors lunging, slashing and dying like something out of a live performance done for crowds at a festival. In the close-ups blood does finally spill, but it's the inherent drama and staging, with punctured sake barrels turning the battle into a mudbath, that make the scene work.
The expert cinematography features many outstanding shots - two lords enjoying tea together as they watch rings of clouds form around the peak of Mt. Fuji; the bird's eye view of Gonpachi swinging his spear in the middle of the muddy square; and the final long shot of the boy on the top of a hill crying out for his departed, and now masterless, master. [JG]
Twilight Saloon (Tasogare Sakaba, 1955)
Cast

Keiko TSUSHIMA, Hitomi NOZOE, Isamu KOSUGI, Daisuke KATO, Takuya MIYAHARA, Eijiro TONO, Tetsuro TANBA, Hiroshi ONO, Korema ARIMA

Uchida's exuberant and inventive film follows, more or less in real-time, a single night in a bar in Tokyo during the mid-50s. Focusing on the interactions, the dramas and the personal dilemmas of the numerous characters who come to drink and make merry in this cavernous, high-ceilinged and sparsely-decorated, timber-framed locale, Twilight Saloon plays out as an assemblage of incidents similar to the light-hearted sketches that take place in Rick's Café in Casablanca (Michael Curtiz, 1942), all interspersed with musical interludes, as several of the players take to the main stage to entertain the rest of the gathered revelers as part of that evening's Golden Throat contest.
Just prior to opening time, a young and promising singer, Kenichi (Miyahara) practises with his music teacher Eto (Ono) at the piano, as the serving girls prepare for another night of business, overseen by the immaculately clean-cut and dapper bar manager Taniguchi (Arima). Umeda (Kosugi), formerly a famous painter, adopts his proprietary position perched at the end of the bar for the night where he passes comment on the various incidents and characters as they move in and out of the dramatic mix. As the night unfolds, the despicable Morimoto (Tanba) adopts a central stance with his gang of tough-talking spivs, causing mischief with Yuki (Nozoe), one of the young barmaids. Meanwhile, a group of young intellectuals discuss existentialism on a neighbouring table, as they all await the highpoint of the evening, the arrival of the stripper Emi Rosa (Tsushima), forced into her new métier after the war put pay to her hopes of a ballet dancing career.
Hot on the heels of the jidai-geki A Bloody Spear at Mount Fuji, Twilight Saloon was Uchida's second film of the second phase of his filmmaking career in Japan. A remarkably warm-hearted and accessible evocation of the post-war period, it is tinged with the customary sense of mono no aware ("the sadness of things"), both in its sense of remorse over the wrong steps the nation took in the past, and the aura of apprehension as to which direction to take now.
Whilst the painter Umeda rues his own part in the nationalist project, Colonel Onizuki (Tono, a familiar face from the films of Ozu), a dour and humourless man with a handlebar moustache, is held up to ridicule as he reminisces pathetically about the glory days of the militarist period. The former officer now reduced to a civilian life of brokering real estate, he reminisces pathetically about the glory days at the Marco Polo bridge in China with the young private Kibe (Kato) who served under him. At the sound of a rousing march playing in the streets outside the bar, the two leap to their feet attempting to spur their fellow drinkers into joining in their fervent military anthem, only to sit down in disgust when they realise that the marchers outside are actually chanting "Workers of the world unite!"
Uchida shows a remarkable sense of skill and pacing with the story, which never moves from its single location, admirably bringing to life a whole host of characters and their own individual pasts. The one weakness is that the dramatic through-line provided by the main story - of whether the talented Kenichi, spotted by an eminent impresario from the Japan National Operetta Company, will leave his diffident mentor Eto, who himself was forced from a successful musical career due to a scandal in the past - doesn't seem enough to hang the rest of the tale on, resulting in a film that never quite seems as strong as its individual moments. [JS]
A Hole of My Own Making (Jibun no Ana no naka de, 1955)
Cast

Yumeji TSUKIOKA, Mie KITAHARA, Jukichi UNO, Nobuo KANEKO, Rentaro MIKUNI, Harue TONE

The third work of Uchida's post-war career, and his only during this phase to be made at Nikkatsu studios, which had been resurrected in 1954 (most of his later films were made with Toei), A Hole of My Own Making is essentially a monochrome home melodrama spiked with leftist social comment and a tough political critique of the new order. One of the characters, Komatsu (Uno) is introduced lying in a pit in the no-man's-land surrounding the US Air Base of Yokota with the sound of jet planes tearing up the skies overhead. It's an early example of a recurrent motif in movies critical of the occupation, symbolising a cowed and supine Japan faced with the constant noisy reminder of its wartime defeat. Komatsu has just been laid off from his administrative post at the Tokyo Machinery company, which makes parts for machine guns. Japanese munitions companies are now wholly reliant on decisions made in the Pentagon, one character points out. "The way I see it, Japan is like an American colony now", another states in a far more explicit manner at the coda.
The kind but self-effacing Komatsu is one of the potential suitors for Tamiko (Kitahara), the one member of the crumbling remains of the Shiga family who looks like she has any future ahead of her. With father killed in the war, her older brother and the acting head of the household, Junjiro (Kaneko), is confined to bed with a debilitating illness. His wife Keiko (Tone) having left him, Junjiro occupies himself buying and selling oil stocks - a fool's game, his doctor tells him, when half of the Japanese oil companies are now owned by British and American capital. There is a palpable tension between these two siblings and the third member of the household, their late father's second wife Nobuko (Tsukioka), who at the age of 40 still cuts an alluring figure.
The fickle Tamiko's second suitor is the smooth but brazen Ihara (Mitakuni), a doctor with a good future ahead of him but a failed marriage behind him. He would make quite a catch, only he doesn't want to be caught. Initially charming, a more cynical, manipulative and downright misogynistic side to his character emerges as he attempts to play both the attractive widow and her step-daughter against each other.
Coming a mere three years after the US Occupation had finished, A Hole of My Own Making is interesting for the sheer vehemence of its portrayal of a nation in which the only way forward, it seems, is through bluff and aggression, centering as it does around a family ravaged by death and sickness, tearing itself apart from the inside as it is beset from the outside by seductive but self-interested forces. The metaphor of Japan's relationship with the US hardly needs spelling out.
As a drama, Uchida's adaptation of a novel serialised in the newspapers by Tatsuzo Ishigawa, begins intriguingly but unfortunately peters out around the midway point to limp towards the finishing line. The performances are compelling, especially that of Mikuni (who was to take centre stage in many of Uchida's films from this point on) in his turn as the cold-hearted but appealing Ihara, and the harpsichord score, courtesy of Yasushi Akutagawa (who also scored Kon Ichikawa's An Actor's Revenge) infuses the material with a degree of Elizabethan-esque theatricality.
But even as the intriguing drama delivers twist after twist to keep viewers guessing which character it will be that ends up in the hole they've dug themselves into, one can't help wishing that the pacing had been tightened up considerably. An interesting piece of Japanese film history that unfortunately doesn't quite achieve its potential as a piece of entertainment. [JS]
Chikamatsu's "Love in Osaka" (Naniwa no Koi no Monogatari, 1959)
Cast

Kinnosuke NAKAMURA, Ineko ARIMA, Kinuyo TANAKA, Hiromi HANAZONO, Shiro OSAKI, Chiezo KATAOKA, Minoru CHIAKI, Eijiro TONO

A young man adopted into the Osaka-based Kameya family of wholesalers, the callow Chubei (Nakamura, who later starred in the five movies Uchida is best known for in Japan, the Musashi Miyamoto series that ran from 1961-65) is one evening tempted to spend a night sampling the forbidden fruits of the Shinmachi pleasure quarters by roguish business contact Hachi (Chiaki). Here he is introduced to the gentle Umegawa (Arima), but despite the spurs of encouragement from his friend, he is initially shy and wary, and attempts to head home. Umegawa won't let him leave her chamber, however, telling him that if a first-time customer leaves early, she will lose face with the rest of the prostitutes. And so they spend the night together.
When the assorted revelers witness her tenderly bandaging the hurt finger of a crying child attendant at the brothel, Umegawa's compassionate nature touches everyone, and none more so than Chubei. Against all common sense, he returns the following evening behind the backs of his adoptive mother (Tanaka) and sister Otoku (Hanazono). Before long, the wet-behind-the-ears youth is besotted, realising that Umegawa, forced into selling body and soul when she was delivered into the brothel by her uncle in order to pay for medicine with which to treat her sick mother, has a heart of gold. As he strives to find a way of freeing Umegawa from her predicament, he is pre-empted by a coarse, older client at the bawdy house (Tono), who buys out her contract. Frantic with love, Chubei steals the money from a client in order to raise a larger sum than his competitor before Umegawa is trapped into marriage with him. But his crime is discovered, and the two lovers attempt to flee back to Chubei's home town of Yamato pursued by the forces of the law.
A director notable for his eclectic range of the genres and subject matter in his work, Uchida's adaptation of the Monzaemon Chikamatsu's bunraku plays The Courier from Hell (Meido no Hikyaku) and The Couriers of Love Fleeing to Yamato (Koibikyaku Yamato Orai) approaches the material by way of an inventive narrative device that seems decades ahead of its time. Chikamatsu's play was inspired by a real-life event that happened in Osaka in 1710, and so, rather than filming the play as a straightforward movie adaptation, the character of Chikamatsu (Kataoka) is introduced in the first scene watching, along with the other main characters, a performance of his latest doll drama. Under pressure to write his next hit to keep Gidayu Takemoto's puppet theatre in business, he is inspired to write his play when he overhears Hachi and Chubei planning to go to the pleasure quarters afterwards. From then on, he is a continuous presence in the background, smoking and drinking, ears and eyes wide open, eavesdropping on conversations with pen in hand, before stepping in to rewrite the third and final act of this real-life tragedy.
Those left cold by the aesthetics of the Kabuki or doll dramas may find little to convert them here, it is true. Like these traditional forms of dramaturgy, Uchida's film favours graceful stylisation over dramatic pacing, and the story unfolds at a steady but languorous pace. But for all that, it is an absolutely beautiful piece of cinema, with its use of colour, long floating camera movements and sumptuous set and costume design invoking the hazy, exotic decadence of the floating world beautifully. One notable dreamlike sequence, in which the camera slowly glides from an upstairs window of the brothel, tracking between floors down the exterior wall and into the courtyard to settle on a character there, is alone enough to justify any time spent with this gorgeous work. [JS]
The Master Spearman (Sake to Onna to Yari, 1960)
Cast

Ryutaro OTOMO, Chikage AWASHIMA, Yataro KUROKAWA, Hiromi HANAZONO, Isao YAMAGATA, Eijiro TONO, Eitaro OZAWA, Chiezo KATAOKA

The Master Spearman is set in the intervening years between the end of the Warring States period (1336-1590) after the country was unified under Hideyoshi Toyotomi, and the pivotal Battle of Sekigahara when Ieyasu Tokugawa defeated the supporters of the Toyotomi clan in 1600 signaling the dawn of almost 300 years of the Tokugawa Bakufu reign. Here, Otomo plays the eponymous spearman of the title, who goes by the name of Takasada Tomita Kuroda, better known as Kuroda the Spear.
Kuroda is a retainer of Hidetsugu Toyotomi (Kurokawa), and when his master is forced to commit ritual suicide after a conspiracy to kill Hideyoshi (Tono) is discovered, the bushido code dictates that he too is to follow. But the fun-loving, devil-may-care Kuroda, now a carefree ronin (masterless samurai), spits in the face of convention, and after botching his highly public seppuku due to a surfeit of saké and a last minute reprieve, abandons the samurai life and retreats to his country cottage to live as a recluse with just his pretty young wife Umeme (Hanazono), a former stage actress, for company. But as support for Ieyasu (Ozawa) and his campaign to take over the whole country grows, Kuroda once more finds his fighting skills in demand. Just how long can he resist the call of the spear?
The Master Spearman was one of the numerous jidai-geki from Uchida released at a highpoint in the genre's popularity, made just before the director went on to work on the series that firmly established his popularity in Japan, the five Musashi Miyamoto films released between 1961 and 1965. As such, the story is filled to the brim with incidents and allusions to historical figures or events that original audiences no doubt knew by rote, but which modern-day foreign viewers may find overwhelming.
However, once you get past the genre's tendency of dishing out the background exposition in huge great gobbets in the opening scenes in order to establish the characters of each of the real-life military heroes and their positions within the complex clan-based feuding, The Master Spearman actually settles into being pretty good fun, well-crafted and colourful, with the tone light and the drama intimate enough to encourage newcomers to the genre to explore further. [JS]
Yoshiwara: The Pleasure Quarter (Yoto Monogatari: Hana no Yoshiwara Hyakunin Giri, 1960)
Cast

Chiezo KATAOKA, Yoshie (Yaeko) MIZUTANI, Isao KIMURA, Akiko SANTO, Sadako SAWAMURA, Masao MISHIMA

Adapted by frequent Mizoguchi scribe Yoshitaka Yoda (who lent his name to George Lucas's little green jedi) from the kabuki play Kagotsurube Sato no Eizame by Shinshichi Kawatake III, Yoshiwara: The Pleasure Quarter is an enthralling melodrama set in the infamous red light district of old Edo.
Jirozaemon (Kataoka) is the well-to-do owner of a textile mill, a kind and just man who seems the example of good social standing, were it not for the hideous birthmark that covers half his face and that has kept him unmarried, celibate, and lonely. Abandoned by his parents as a baby on account of his disfigurement, a string of brides-to-be has already refused his troth. A group of associates decides to show the shy industrialist a good time by introducing him to the many delights of the 'floating world' of Yoshiwara, but the experience only worsens his self-hatred when the geisha refuse to keep him company.
Only Tamazuru (Mizutani), a former street prostitute living at the bottom rung of courtesan hierarchy, agrees to tend to Jirozaemon, telling him that his face may be marked, but not his heart. The businessman instantly falls in love and becomes infatuated with her, returning time and again and lavishing vast amounts of money on Tamazuru. Seeing the extent of his fortune, the girl - who has her own sights set on reaching the top of her profession, the status of oiran - and her bosses set up a devious plan to bleed Jirozaemon financially dry.
Yoshiwara: The Pleasure Quarter could be seen as a cynical variation on the director's earlier portrayal of the floating world in Chikamatsu's "Love in Osaka" - instead of a romantic mutual true love that wins out even as it is inevitably doomed, true feelings of affection are here trampled resolutely underfoot. The bold-faced manner in which his paramour and her supervisors take advantage of the naïve industrialist's devotion occasionally tests the limits of audience tolerance, but the lively evocation of life in Tokyo's pleasure quarters, the detailed portrait of social life, the sumptuous set and costume design (the finale is a real jawdropper), and the earnest performance by frequent Uchida leading man Chiezo Kataoka do much more than balance this. [TM]
The Mad Fox (Koi ya Koi Nasuna Koi, 1962)
Cast

Hashizo OKAWA, Michiko SAGA, Junya USAMI, Choichiro KAWARAZAKI, Yoshi KATO, Eitaro OZAWA, Kenji SUSUKIDA, Ryonosuke TSUKIGATA, Shinji AMANO, Sumiko HIDAKA, Kikue MORI
Tackling a story drawn from Japanese folklore, detailed in An Account of Ashiya Domon (Ashiya Domon Ouchi Kagami) - a ningyo-joruri puppet play written by Izumo Takeda and set in the Heian period - Uchida depicts a mystical tale of love from beyond the grave within a startlingly experimental format.
We are in Japan's capital city of Nara, over 1000 years ago, and tidings of gloom and ill omen abound. The previous year Mount Fuji showered flame and rocked the earth, and now, a sliver-shaped white cloud bisecting the face of the full moon is interpreted by Kamo no Yasunori (Usami), the Court Astronomer, or Yin Yang Master, as spelling doom for the heir of the emperor, according to cryptic information written on an arcane scroll known as the Golden Crow. When Yasunori mysteriously dies, a successor has yet to be appointed.
Though the Court Astronomer had previously approved his young apprentice Yasuna (Okawa) as the next-in-line for this politically dangerous position, he is outmanoeuvred by his rival Domon (Amano) with the help of Yasunori's avaricious widow (Hidaka). When the Golden Crow scroll disappears, Yasuna and his lover Sakaki (Saga) are held suspect and tortured until Sakaki dies. Yasuna manages to escape, carrying the scroll with him, but is driven mad with grief at the loss of Sakaki.
Years later, half-mad and with a dishevelled appearance, Yasuna prays at a shrine that he be reunited with Sakaki's spirit once more, and his prayers appear to be answered when he immediately comes face to face with Sakaki's identical younger sister Kuzunoha. After rescuing a mysterious old woman (Mori), who has been shot by an arrow, the couple take her back to her home, a wooden shack buried deep in the forest. Here the old woman's granddaughter, a fox in human form, immediately takes a liking to Yasuna, and transforms into the body of Kuzunoha/Sakaki, taking Yasuna's new bride's place and raising a child with him. But it is only so long before the truth is revealed.
An intriguing mixture of cinematic spaces and presentational styles, from lavish costume drama, vibrantly-coloured dance scenes, Kabuki, and even animated sequences, shot in both exterior locations and on sound stages, The Mad Fox possesses an undeniable surface beauty. Unfortunately this very hybridity threatens the illusionist foundations of Uchida's cinematic trip into the fantastical. Whilst remaining true to Japanese theatrical tradition, modern-day audiences may be resistant to the fact that often what is being presented to us becomes secondary to how it is being presented.
Highpoints include the painterly compositions of the early Heian court scenes and the superimposed animations of white foxes dashing over the horizon, created in collaboration with Toei Animation, but not all of the effects have stood the test of time so well. The appearances of the foxes as humans in white masks, for example, and the deliberately stagy Kabuki ending can't help but disrupt any suspension of disbelief on the part of the viewer. The end result is a noble, haunting work, but one that is perhaps not entirely successful. [JS]
A Fugitive From the Past (Kiga Kaikyo, 1965)
Cast

Rentaro MIKUNI, Sachiko HIDARI, Junzaburo BAN, Ken TAKAKURA, Koji MITSUI, Yoshi KATO, Susumu FUJITA, Akiko KAZAMI

One of Uchida's last films and often hailed as his greatest, this three-hour allegorical crime drama stands shoulder-to-shoulder with the masterworks of the 1960s. Rentaro Mikuni stars as Inukai, a destitute bear-like man who somewhat unwittingly assists in a crime of arson, robbery, and murder, committed amidst the mass destruction and death wrought by a massive typhoon that hits Hokkaido in 1947 (a real-life disaster).
Inukai ends up murdering his two escaped convict accomplices and makes his way with a sack full of money across the Tsugaru Strait to Aomori. En route, he comes across a wretched blind sorceress intoning about the road that leads one to hell - she "sees" right through Inukai. He then spends a night with a feeble-minded prostitute named Yae (Hidari), leaving her a chunk of the cash, which turns her life around. Ten years later, Inukai (who now calls himself Tarumi) is a self-made success, dressed in fine clothes and chauffeured around in luxury cars. Yae has always wanted to thank him for his generosity - fate tragically leads her to his doorstep and to Inukai's downfall.
Mikuni, Sachiko Hidari, and Junzaburo Ban all give fantastic, nuanced performances. A young Ken Takakura plays the cop heading the latter-day investigation of Inukai, punctuated by Rashomon-like flashbacks (which occasionally shift into negative). From the close-ups of Mikuni's basset-hound eyes via the supernaturally foreboding mountain Osore-zan (or Mt. Fear) to the churning waters of the straits, the widescreen b&w cinematography is mesmerizing (and, amazingly, a 16mm blow-up).
Given the film's commentary on Japan's post-war society as well as the screen time devoted to police procedure, A Fugitive From the Past plays like a companion piece to Kurosawa's incredible High and Low (made two years prior). The black cloud of karmic retribution that hangs over the film is what sets it apart. [JG]