Audition
Year

1999
Original title

Odishon

Japanese title

Director

Cast

Running time

115 minutes
Published

20 March 2001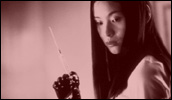 To the vast majority of non-Japanese filmgoers, Audition was their first introduction to the work of director Takashi Miike. After winning prizes at various film festivals, most notably a pair of critics' prizes in Rotterdam, Holland, the film went on to succesful theatrical distribution (it allegedly made more money on its New York theatrical run than it did during its entire release in Japan) and almost universal critical acclaim around the world.
However, what many regarded as a newcomer was in actual fact more like a seasoned veteran: Takashi Miike had by then been a film director for nearly a decade and Audition was already his 35th film. Based on a novel by Ryu Murakami, Audition was meant as both a cash-in on and a departure from the horror boom that had swept Japanese cinemas after the success of Hideo Nakata's Ring (1998). Miike has stated in numerous interviews that, as far as he is concerned, Audition is not a horror film.
It is, however, a most unsettling film. After a deceptively languid and almost melodramatic first hour, Audition develops into a white-knuckle endurance test of viewer's nerves. The deliberate pacing and the abrupt change for the finale leave the audience with little to latch onto when that finale is actually under way. There is no safety catch, nothing for the audience to fall back on, which is intensified even more by the approach Miike takes to the finale itself. The acts committed by Asami (Shiina) upon the body of her fellow protagonist Aoyama (Ryo Ishibashi) are not so much portrayed as suggested in most cases. What makes the scene so effective is Miike's use of sound (which suggests what is not shown) and Eihi Shiina's revelatory performance. The elfin actress smiles as she performs her misdeeds and talks in a hushed, almost comforting voice. Her "kiri-kiri-kiri" is such a stark contrast with what she's doing, it makes the acts themselves even more disturbing. It's this contrast between the acts and the person who commits them (Shiina's frail, almost translucent beauty certainly adds to this) that makes the scene as powerful as it is, famously causing numerous audience walkouts wherever the film was shown.
Audition is undeniably unsettling, but not with the intention to scare the audience. The intent was something very different, and again ties in with the film's two protagonists.
The origin of that intent lies in Miike's approach to the source material. Audition, the novel, started life as author Ryu Murakami's reaction to a failed love affair, a love letter of sorts to an ex-lover. Miike's approach to adapting the novel to film was to imagine what that woman's reply would be.
That the response Audition received outside Japan had little to do with its merits as a pure horror film seems a recognition and an understanding of the director's objective and methods. But the source for much of its critical acclaim was a misinterpretation of the film's message: Audition was perceived as a feminist statement. The story of a lonely widower looking for a new bride by duplicitous means was interpreted as an indictment of sexual politics, due in no small part to the film's finale, in which the victim of these manipulations strikes back at her supposed tormentor and subjects him to the aforementioned gruelling tortures.
Feminist intent requires a film to display two factors: an ideological agenda and a sense of judgment, both of which are missing from Audition. The element of sexism is undeniably present, but is never a basis for judgment. Aoyama is not portrayed as evil or intentionally sexist, while Asami too lies to and deceives him. Sexism here is a tool, one example of the ways human beings can misunderstand each other. Audition is not about men's mistreatment of women or women's position in relation to men. It also isn't about giving the audience a good time being scared. Audition is about two people who misunderstand each other. The mistreatment goes in both directions.
The real proof lies in the film's final scene. Although the impact of the torture scene is such that we remember it as the ending of the film, the actual final scene of Audition leaves both Aoyama and Asami helpless. There is no woman standing triumphantly over the pitiful remnants of masculinity. There is neither triumph nor pity in those final shots. Instead it proves to be the most honest moment Asami and Aoyama share in the entire film, the moment when there is no more room for lies and deception. This moment gives sense to all that has gone before; in fact we could consider it Audition's central scene, the summation of its true intentions. Within it lies the film's entire truth.