Saudade
Year

2011
Original title

Saudaji

Japanese title

Director

Cast

Running time

167 minutes
Published

18 November 2012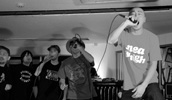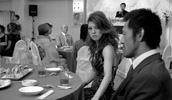 A few years ago, I praised Yu Irie's 8000 Miles for recapturing the spirit of Sogo Ishii's early home-made movies, in particular his PFF Award-winning Attack! Hakata Street Gang (Totsugeki! Hakata Gurentai, 1978). Which is nice. I am about to praise Katsuya Tomita's Saudade for recapturing the spirit of Sogo Ishii's 1980 magnum opus Crazy Thunder Road. Which is far, far nicer.
The comparison with Irie's breakthrough film does not end with the Ishii parallel. Tomita's film also features a hip hop crew as one of the strands in its multi-vignetted storyline and is equally set among the downtrodden in Japan's inaka, most emphatically translated as the sticks.
In this sub-urban (rather than suburban) characterless hole somewhere in Yamanashi prefecture, we follow the tribulations of 36-year-old Seiji, member of a small unit of construction workers, whose days are spent in holes, up to his ankles in groundwater and digging dirt. Frustrated in his marriage to a former bar hostess, who keeps relaying his mother-in-law's wish for a grandchild and who has a knack for getting herself embroiled in the shady schemes of gangsters and crooked politicians, Seiji passes much of his free time, and his income, instead with his half-Thai, half-Japanese mistress Miao, who works as... a bar hostess.
This perfect picture of dead-end maturity is contrasted with the youthful fury of Amano, a.k.a. Ufo-K, the frontman of a rap crew with nationalistic leanings that are but a thin veil over far more genuine feelings of boredom. The young rapper finds employment with Seiji's construction crew, but when an after-work "drink" with his colleagues devolves into a costly night at the Thai hostess bar, Amano swiftly susses that his workmates are trapped in a vicious circle and curses them for being "everything that is wrong about Japan today".
A meeting with an old flame not only rekindles a fire that's been smouldering inside Amano, but also relays him with the local community of Brazilian-Japanese immigrants. Among them is a hip hop outfit whose nostalgic rhymes about the favelas express the genuine doubts many of them have about whether to stay in Japan unemployed and shacked up in an abandoned danchi tenement block or to return to Brazil.
A hip hop battle is soon arranged, from which Amano emerges humiliated and with his nationalistic feelings stoked into a rage against an immigrant community that did him no worse than to cold-shoulder his crew's performance. While Amano nurses his xenophobia, Seiji meanwhile heads in the opposite direction, hatching a plan to escape his daily drudgery by eloping to Thailand with Miao.
Saudade recaptures not only the filth and the fury of Sogo Ishii's epoch-making biker film (minus the bikers), but also much of the spirit of the best of the 1990s indies that had no less of an effect on Japanese cinema's fortunes. These, like Ishii's film, were markers of their times while at the same time forming beacons of uncompromising filmmaking. Saudade has these same qualities and provokes the same excitement. Donald Richie's lament that the Japanese no longer wish to see themselves reflected as they really are in their own films certainly does not go for Saudade, a working class odyssey among the downtrodden that is so down-to-earth you can almost smell the gravel. Writer/director Tomita handles issues of national identity and disillusion with the street-smart intelligence of a Takashi Miike circa the Kuroshakai trilogy, but with his feet so resolutely grounded in Yamanashi mud that he has no need for genre codes and mannerisms.
Saudade is a sure-fire antidote for the wavering sentiments often provoked by the current Japanese film scene, which still produces great works and new talent every year but also fails to provide them with any sort of prospect due to an ever-widening gap between the haves and have-nots. This film won't solve that problem, but it does form a reason to rejoice. Miss it at your peril.